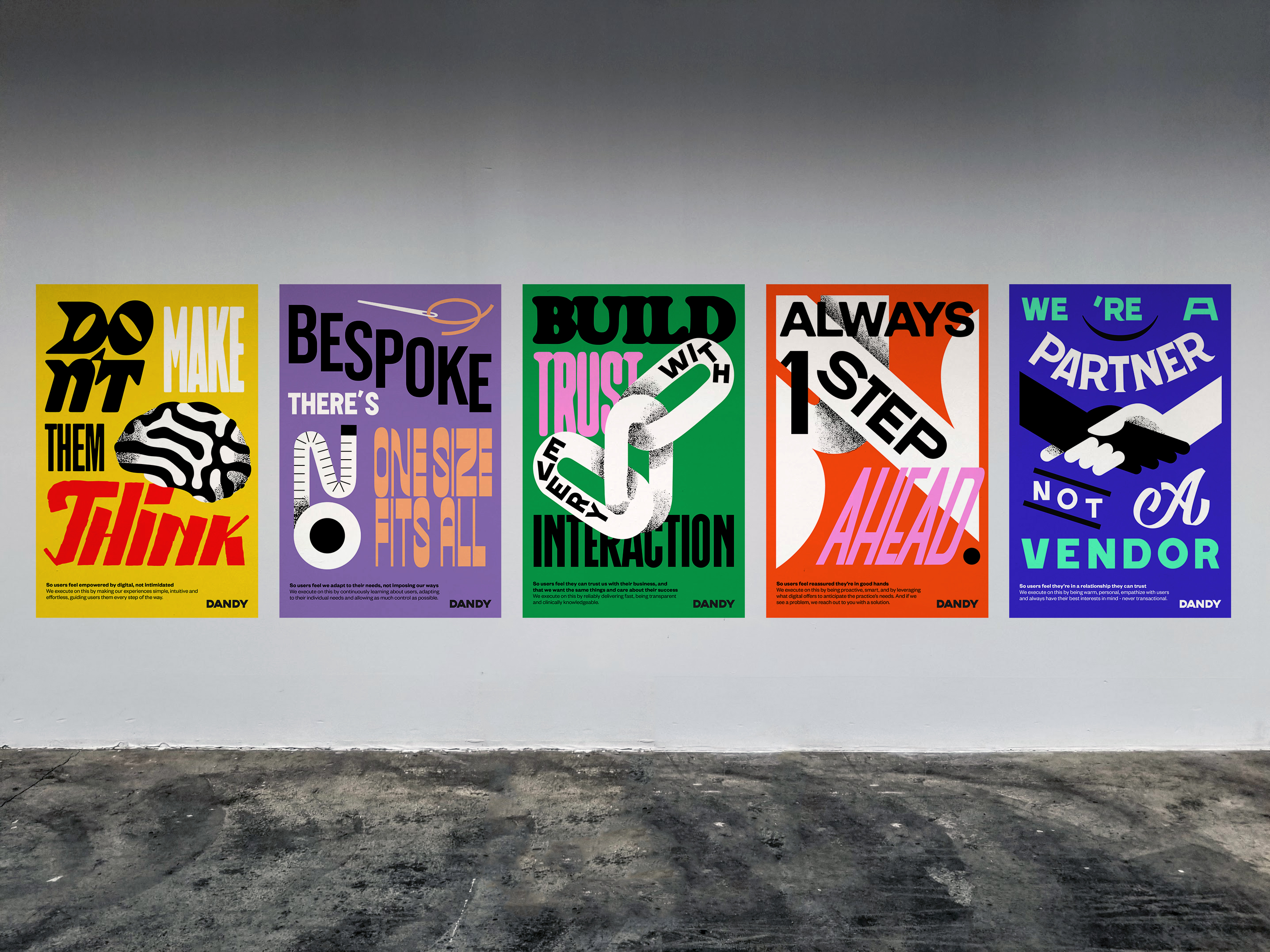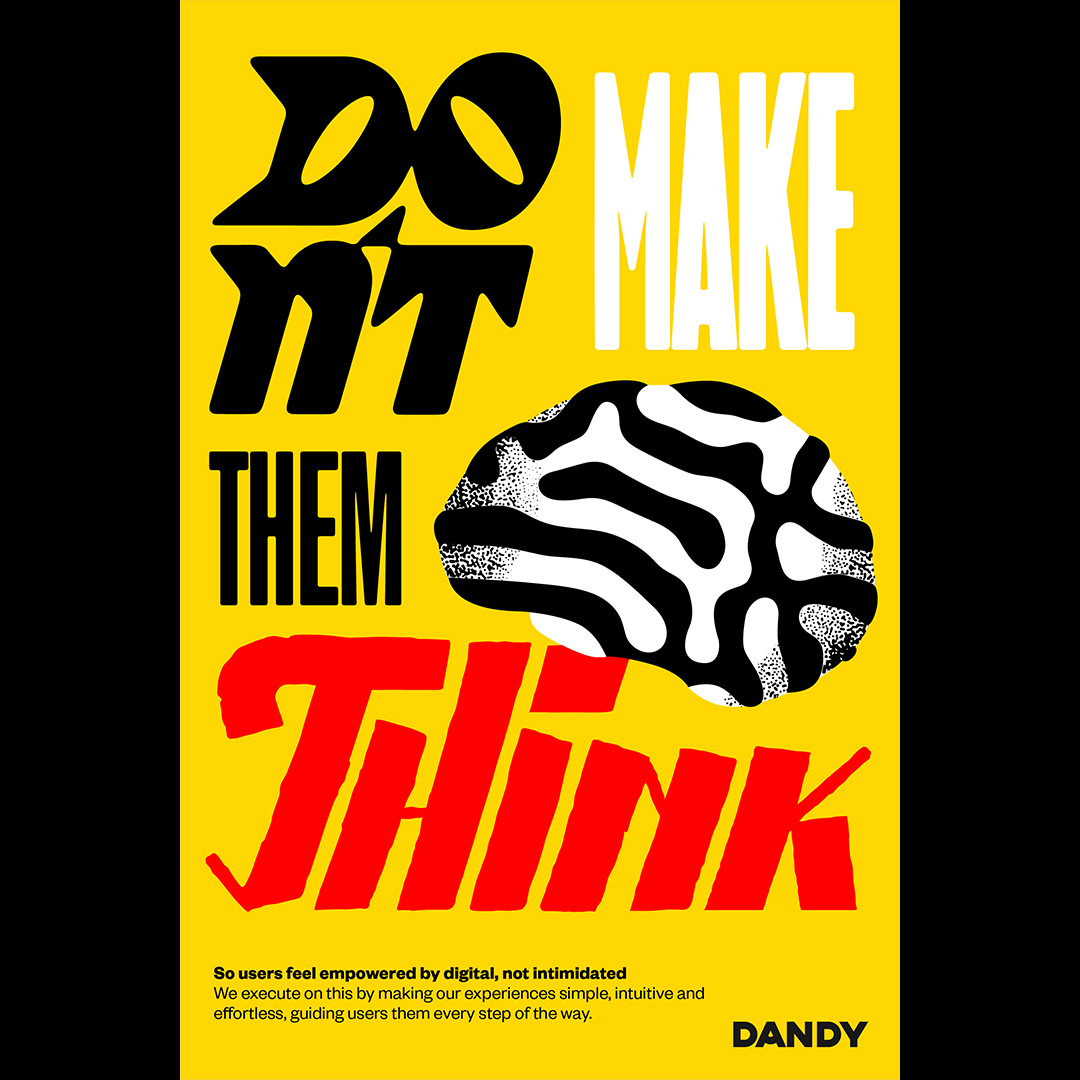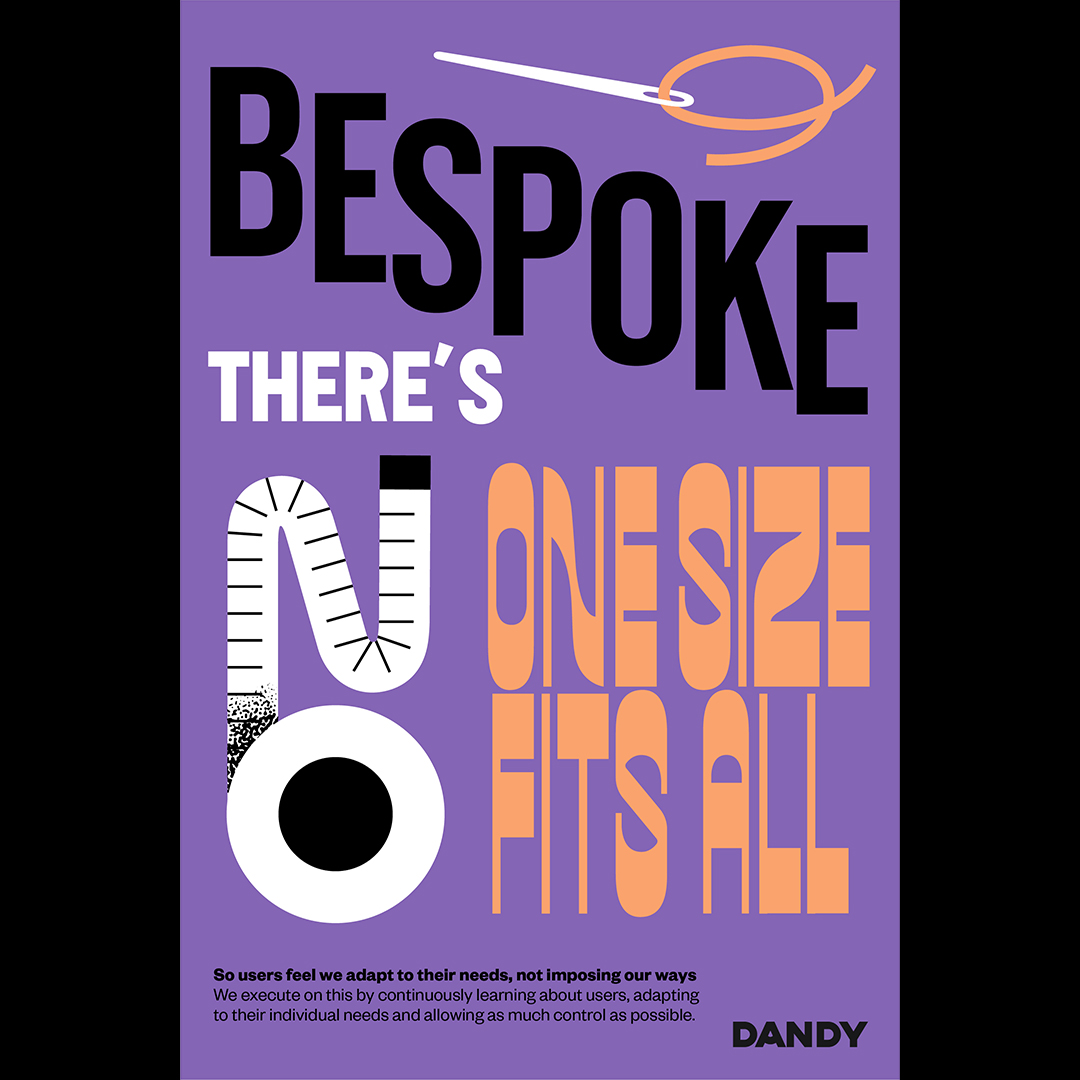 Dandy is a company dedicated to modernizing the dental lab process and making it entirely digital.

For their internal communication, they wanted to create a series of graphics that reflected their brand mottos and feature them in the office space and various communication materials.

Breaking the mold of a health brand, we wanted to go bold and embrace funky graphics, color, and bring an organic feel to the pristine health environment.